I find this table fascinating. The last 10 games we've scored 20 but conceded 16.
Only Posh and Oxford have scored more.
Only Shrewsbury, Cheltenham, Reading and Exeter have conceded more.
We've only won 4 of those 10 games.
Is the real problem the defence and how are we dealing with it?
The 2023-2024 League One Form Table showing a mini table of the latest results for every team in the division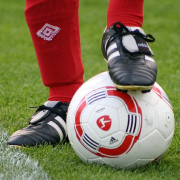 thefishy.co.uk