There have been quite a few improvements in the town centre from new shop fronts to new venues like Vintro lounge.
Has anyone been in st johns square, the new outside dining is a good idea, looked great in the sun, buy from any eatery on the square and you can sit there.
Part of Blackpool Council and Blackpool bid.
Theres a lot of outside eating that obviously because more needed during covid, but its good to see things like this.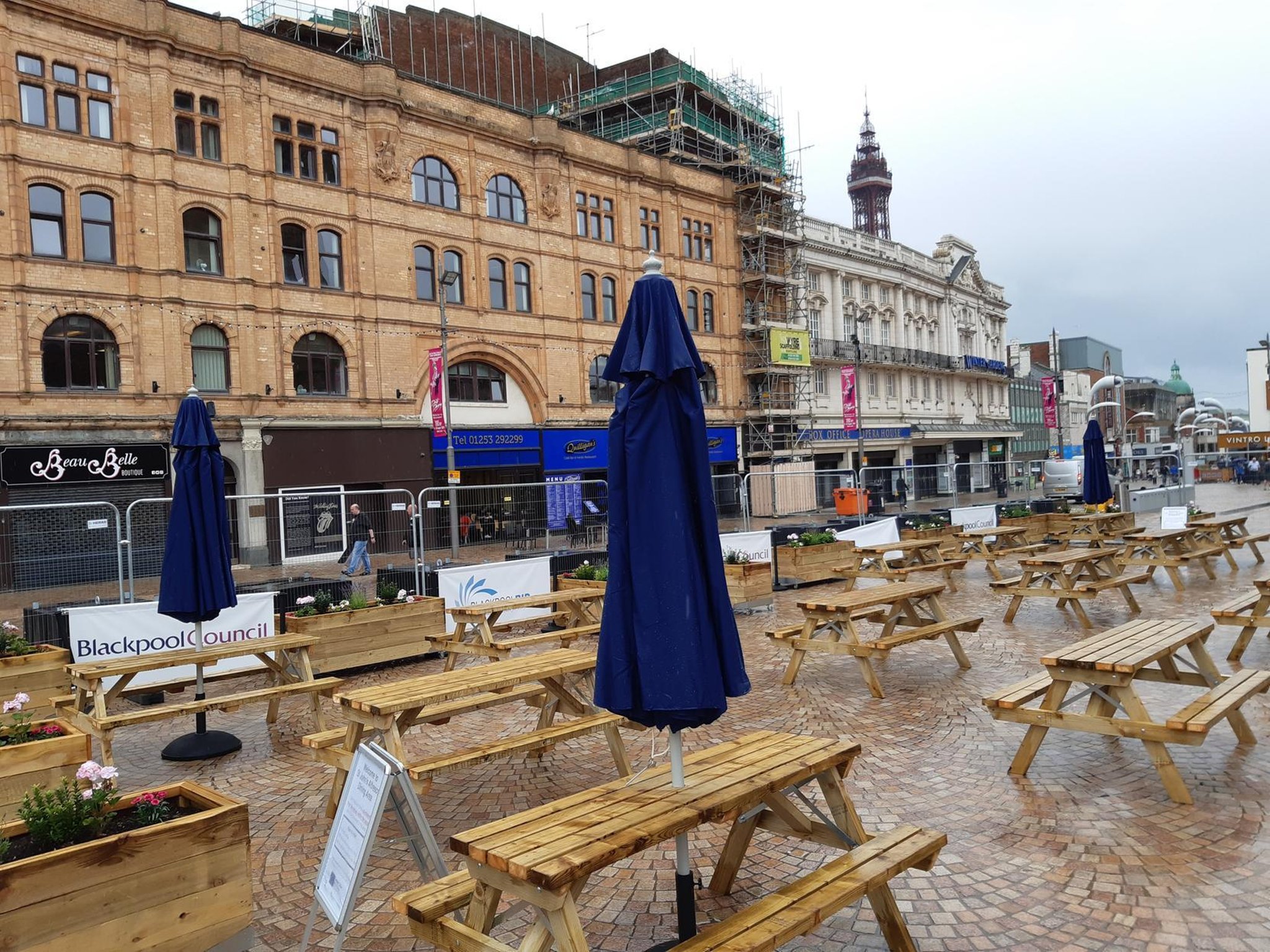 A new outdoor dining area has been created in St John's Square in Blackpool to help the resort's hospitality businesses bounce back from Covid.

www.blackpoolgazette.co.uk
We went to quilligans